Read this in Russian/Приглашение на онлайн-встречу с Кейт Гфеллер на русском языке размещено в ПОРА-блоге по этой ссылке.
-> Participants: all interested therapists, parents, experts are cordially invited to participate in this free Webinar (Audio Live Online Internet Conference room)  –> Login Live Online room
-> Time: Dec.13, 2010 at 18:15 Moscow time (16.15 CET) – rescheduled from Dec. 6th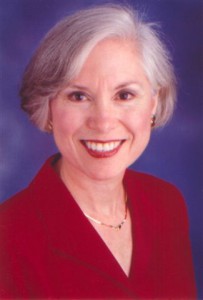 -> Topic: 'Music therapy for young children (ages 2-4) with Cochlear implants'
-> Lecturer:  Dr. Kate Gfeller, a Professor from the University of Iowa and leading specialist in the subject of CI bearers and music.
This an excellent opportunity to attend a speech by a professional of international renown and to take part in a lively follow-up discussion.
-> Location: PORA Live Online room. Login here from wherever you can enter the Internet. Firstcomers ? See left sidebar "LOGIN LIVE ONLINE" –  info & testroom
If you would like to attend the conference, please leave a comment to this post. In case of need we can contact you and assist you in entering the Live Online room.