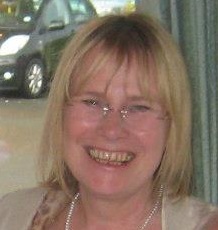 Sue Lewis works currently part time for Mary Hare, a charity and school that supports deaf children, their families and their teachers. She is Course Leader for three Masters in Education courses that train teachers of the deaf and educational audiologists. She has specialised for many years in working with teachers and others in promoting the early development of deaf children and led the work in the United Kingdom leading to the development of the Monitoring Protocol for Deaf Babies and children 0-3 years. She has published widely on issues relating to literacy and inclusion and also to early years development. She also regularly helps local authorities in England to review their educational provision for children who are deaf. Sue is an OfSted inspector who inspects schools and early years provision on behalf of the Department for Education in England. All these are activities designed to improve provision and outcomes for deaf children and their families.
Currently she is working with the Early Support Consortium on a government programme to extend these principles to all children and young people who may have additional learning and medical needs (including those who are deaf). This involves working with families, schools and social care, education and health agencies to secure this.
Sue is deaf herself and has a profoundly deaf sister as well as other siblings with hearing losses. She is a qualified teacher of the deaf and has worked in Europe and further afield training teachers and teaching assistants as well as parents. She has two daughters.