Topic "How to minimize lesson preparation " is presented by Rebecca Claridge from Australia .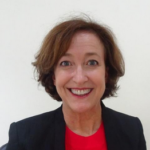 Rebecca Claridge is a certified practising Speech Pathologist and Listening and Spoken Language specialist with more than 30 years' experience working with people using cochlear implants. She has worked at the Sydney Cochlear Implant Centre, Brisbane's Hear and Say Centre and run her own private practice.
In 2015 she began working for MED-EL developing the popular free downloadable lesson kit resources for children. In 2017 she joined MED-EL Global Rehabilitation team and in 2021 commenced a newly created role within MED-EL as the Regional Rehabilitation Manager for Australia, New Zealand and Japan.
Download the presentation as pdf:
How to Minimize Lesson Preparation EN-RU
Link to lesson kits: