Dear parents, teachers and friends!
You are cordially invited to participate in our upcoming Sunday meeting!
Where?: our LiveOnline conference room, which you can now access straight from this page by clicking on the link below. Remember that you do not need a password! If you are new to this, for further login instructions please see this link.

When: Sunday, August 28th, 20:00 Moscow time.
Topics: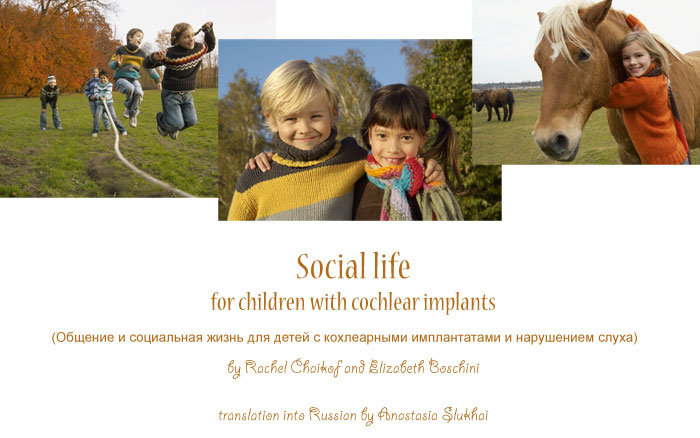 Social life for children with cochlear implants CONTINUED, covering the topics of:
– social-emotional development of: infants and toddlers, children, tweens and teens
– sibling relationships
– bullying/teasing
– at school/ inclusive classrooms, inclusive attitudes
– discipline/behavior management
Language: Russian, English. Consecutive interpretation will be provided.
In case you have questions, please post them as comments to this blog entry.
We look forward to seeing you!