Sunday, September 16, at 8 p.m. Moscow time
Meet the Global Expert: Monika Lehnhardt
" The new Structure of our PORA webinars"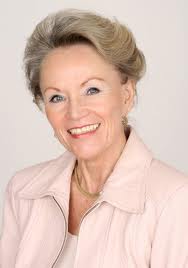 Synopsis: Monika Lehnhardt will explain what are the aim and the structure of the new cycle of seminars. She will announce the dates for bi-weekly webinars until end of March and she will present the range of topics and pool of speakers to choose from (most of them are well-known experts from Europe, Australia and the USA). She will invite you to comment.
You can join the meeting here. (Having opened the link, enter your login and leave the password field empty. Launch the application and, if needed, update your Java software – you can get it here). In case of technical problems, please contact us on Skype: a.slukhai.
Participants: parents and experts working with hearing-impaired children.
Language: English with translation into Russian
Dates for future PORA webinars for parents: September 30, October 14, 28, November 11, 25, December 9, 23, January 6, 20, February 3, 17, March 3, 17
Topics to choose from for future PORA for parents' Webinars:
a) Physiology and Pathology of Hearing (reasons for deafness: genetic, meningitis, ototoxic drugs, progressive, unknown)
b) Early detection (neonatal hearing screening, screening at pre-school age, screening in school)
c) Audiological assessment (objective measures -OAE, ABR, SSEP -, play audiometry, subjective)
d) Early Intervention (provision of assistive hearing devices (e.g. hearing aids) and first steps of habilitation)
e) Criteria for Candidacy for various Hearing Devices (e.g. Cochlear Implant – contraindications)
f) Cochlear Implant and Hearing Aid (how does the brain process and coordinate acoustic and electrical stimulation, special aspects for fitting the devices)
g) Family and psycho-pedagogical support (Counseling of parents in the participative decision making process)
h) Upgrades (new generation external devices (speech processors) for recipients with older generation implants – advantages and benefits following professional fitting)
i) FM and other assistive listening devices (at home, in Kindergarten, in school)
j) Choice of implant (comparison of current CI systems from various manufacturers, criteria for choosing the brand and the clinic, the surgeon and her/his team)
k) Choice of habilitation method (auditory verbal, oral, Guberina, cued speech, sign language)
l) Effective Inclusion (using effective inclusion strategies, checklist to assess one's own teaching practice according to aspects of inclusion)
m) Variety of Outcomes (main reasons for variances are different technology, age at implant, genetics, training, (re)habilitation methods, support from parents and care givers, natural talents, level of intelligence)
n) Developmental Milestones (rate and extent of development, observing the child's behavior, how to measure and compare to normal hearing children)
o) Bilingualism (importance of mother-tongue, feasibility for CI-recipients to acquire a second / third language, optimal training)
p) Hearing impaired children with multiple handicaps (other sensory impairments, larger syndromes – how to proceed?)
q) Single-sided deafness (what are the options and what are the consequences?)
r) CI – unilateral or bilateral? (what are the advantages and benefits of bilateral and why is it cost-effective)
s) CI and music (can CI recipients appreciate music, can they play an instrument, can they sing?)
t) CI and sports activities (which kind of sports activities are suitable for a CI recipient and which are not recommendable)
u) CI for children with deaf parents (a contraindication in the past, reality today, what are their special needs?)
v) Highlights from various conferences (Technological advances, research projects, bold statements, visionary views)
Potential speakers for future PORA for Parents' webinars:
Amongst the speakers you will find the names of world-known experts from Australia, Belgium, Canada, Czech Republic, France, Germany, Italy, Russia, Spain, Switzerland, UK and the USA.
And we will invite the ones who will competently present the topics you have chosen.
Andrea Bohnert, Andrew Kendrick, Anette Leongard, Anke Lesinski-Schiedat, Antje Aschendorff, Barbara Bogner, Barbara Streicher, Barbara Weinstein, Carol Flexer, Cheryl Dickson, Christine Evans, Dimity Dornan, Dorothe Veraguth, Elke Winkelkötter, Emilija Leongard, Emily Tobey, Eulalia Juan, Gisela Batliner, George A. Tavartkiladze, Gottfried Diller, Guido Lichtert, Jacqueline Stokes, Jane Madell, Jiri Skrivan, Karen McIverLux, Kate Gfeller, Lea Watson, Lidia Best, Maree Rennie, Marilyn Neault, Marlee Kenna, Noel Garabedian, Peter Böttcher, Rachel Chaikof, Sandro Burdo, Sascha Bischoff, Sue Archbold, Theresa Caraway, Todd Houston, Tomas Tichy, Victorija McDonell, Vigen Bakhshinyan, Yulia Litvina, Yvonne Seebens.