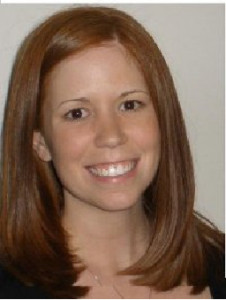 Christine Evans is a speech-language pathologist currently working as adjunct faculty at Texas Christian University in Fort Worth, Texas. She teaches coursework related to teaching listening and spoken language to children with hearing loss, and supervises clinical practicum for students learning to provide spoken language services.
Ms. Evans has a B.S.  in Communication Sciences and Disorders, and an M.S. in Speech-Language Pathology from Texas Christian University. Christine's master's thesis focused on measuring parent skills and progress in Auditory-Verbal therapy, and she spent her clinical fellowship year training at a private Auditory-Oral school.
Prior to joining the faculty at TCU, Christine owned a private practice clinic in Richmond, Virginia. She provided aural rehabilitation services, parent-to-parent support, outreach, and school consultative services for individuals with hearing loss throughout Virginia.
In addition to her clinical work, Christine has developed webinars and trainings for the Virginia Department of Education, and Virginia Department of Health related to serving children with hearing loss. Ms. Evans is active in efforts to improve early hearing detection and intervention as she has served on state and national quality improvement committees. She is actively seeking certification as a Listening and Spoken Language Specialist certified in Auditory-Verbal Therapy. In fall 2013 Christine will begin her doctoral studies in hearing science with a focus on early hearing detection and intervention.