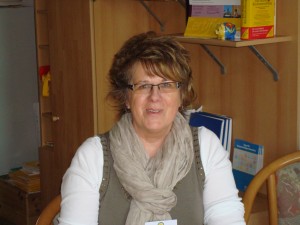 Karola Benedict was born in 1955, and is married with two children. She currently (since July 2013) works as educational director of the CIC 'Ernst Lehnhardt' in Gustrow, Germany. Her employment in the CIC began in 2000 as therapist/Head and acting Director.
Frau Benedict graduated from a high school specializing in the Russian language. She went on to receive her qualifications as a teacher in a professional college (degree of educator and social pedagogue).
Additional qualifications: sign language (2007-2008); audiometry (2008).