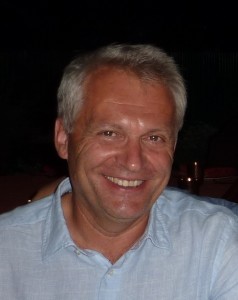 Peter Zoth studied electronic engineering in St.Pölten /Austria and continued his studies later on in Munich / Germany and Perugia /Italy.
After joining a new start-up company – Kayser Threde GmbH (1978-83) – he started to focus on medical measurement techniques. He became one of the responsible engineers for new medical equipment, designing vestibularis measurement instruments which have been used in the first German Spacelab D2-Mission.
1984 Peter Zoth founded his first company – ZLE – designing one of the first PC-based diagnostic ABR systems applying fiber optic isolation. In 1993 the focus was changed to Newborn Hearing Screening. A new company was started – Fischer-Zoth GmbH. The product with the name 'Echo-Screen'TM was the first handheld screening devices offering a reliable and statistically based 'Pass / Refer' criteria.
From 1994 to 2004 he performed several publications and speeches at international congresses, as well as participation in many international working groups. During this period new techniques (DPOAE Threshold Estimation, combined OAE-ABR Screening) were patented, new products got developed and more than 10.000 Echo-Screen devices were sold.
In 2007, based upon 20 years of knowledge and together with many experienced colleagues, PATH Medical, Germany, was founded. The company designed and supplies devices for fast & reliable newborn hearing screening confirmation diagnostics, as well as pre-school and school screening devices and diagnostic equipment for all ages.