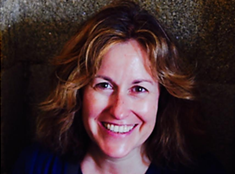 Eulalia Juan Pastor was born in Palma de Mallorca in Spain. She received her Bachelor of Science degree in Education (therapeutic pedagogy) in 1991 from the University of the Balearic Islands. In the same year, an SLP-CCC degree (Master's in Language and Hearing Impairment) followed. Eulalia went on to specialize in hearing problems in children during a training course in 1997. In 2006 she obtained her post-graduate degree in Audiology from the University of Salamanca. In 2012 she received an international certificate in auditory verbal therapy in a course coordinated by Warren Estabrooks.
The professional pathway of Eulalia Juan Pastor runs as follows:
1989-2015 – Associated Professor at the University of the Balearic Islands
1998-2015 – Clinical and technical specialist for first Spain, then Portugal for Cochlear. She has been active in cochlear implantation rehabilitation since the first CI was implanted in Mallorca in 1989. In this capacity, she coordinated the first 3 multicentric studies in Spain together with Drs. Manrique, Ramos, Morera and García-Ibáñez.
The collaboration between E. J. Pastor and Cochlear has also continued: she currently holds the roles of Rehabilitation Consultant in the Cochlear Academy for the EMEA region.
E. J. Pastor also has a history of collaborating with the Lehnhardt Foundation while working on the HICEN and QESWHIC projects.