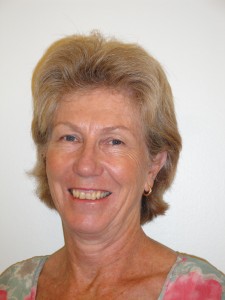 Coordinator of Rehabilitation.   Cochlear Ltd. Eastern and Central Europe
Viktorija has a long association with Cochlear.
Personally for over 24 years since her daughter Holly received a cochlear implant in June 1987.
Professionally as a Teacher of the Deaf, Viktorija was Coordinator of Pediatric Habilitation in Cochlear Asia Pacific from 2000 – 2006. This role involved regular (twice a year) visits to all key cochlear implant clinics in Southeast and South Asia providing auditory habilitation training, support and information. In addition there were many awareness raising events, and assistance in setting up rehabilitation services in new centres.
Between 2006 and 2008, Viktorija was active as an independent  rehabilitation consultant for Cochlear in different countries in Eastern and Central Europe, and in October 2008 started in her present role.
Viktorija's role is to provide rehabilitation support with information, resources and workshops to parents and professionals working with children who have cochlear implants. These activities are all organized through the Cochlear distributors in each country and the key CI clinics.
Another key aim of Viktorija's visits to each country is to meet the key rehabilitation providers and discuss future collaboration.
At present Viktorija's consulting role covers the following countries: Estonia, Latvia, Lithuania, Czech Republic, Slovakia, Romania, Slovenia, Croatia, Serbia, Bosnia, Bulgaria, Cyprus, Malta and Greece.
Viktorija is also involved in the development of Cochlear new rehabilitation resources, working as a consultant to Andrew Kendrick, the Cochlear Global Rehabilitation Manager  in the Cochlear Head Office in Sydney.