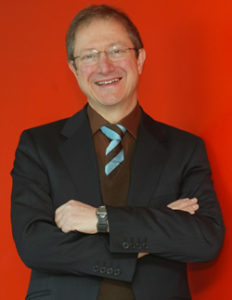 ADRIAN DAVIS OBE, PhD, FFPH, FSS, HonFRSM, HonD, MSc, BSc
Adrian has led an extraordinary international, multi-award-winning career across academia, healthcare, pharma, quality assurance and MedTech. Amongst his many notable achievements are leading the innovative procurement procedure for hearing aids and diagnostic devices for the NHS, being an integral part in the development of ground-breaking MedTech products and being awarded the OBE for his services to hearing health. He has a record of developing the people that he works with, managing six-figure budgets, and bringing projects in on time.
CORE CAPACITIES
Healthcare Management | Hospitals | Academia | Strategic Planning | Public Speaking | Public Sector | Stakeholder Engagement | Stakeholder Management | Leadership | Innovative Thinking | Entrepreneurship | Medical Publications |

CAREER HIGHLIGHTS
INTERNATIONAL EXPERIENCE – Acting as a keynote speaker and advisor on Government policy in many international territories, including Asia, Russia, China, Singapore, Australia, Canada, USA, Mexico, and Brazil.
MULTI-AWARD-WINNING – Recipient of numerous prestigious awards for excellence in his field, including an OBE for Outstanding Contribution to Hearing Health.
MEDTECH DEVELOPMENT & PATENTING – Comprehensive experience of developing, engineering, testing and patenting MedTech products, particularly audiology devices.
BOARD & COMMITTEE AUTHORITY – Considerable experience leading, advising, mentoring, chairing innumerable boards, committees and ancillary bodies in the healthcare sector, including; Global Burden of Disease Scientific Council, the England Director of New-born Screening Programmes for Hearing and Physical Examination, the Deputy Chair DH Physiological Measurement Board, Advisor for Audiology Services Quality for the Scottish Government and the WHO New-born Hearing Screening Advisory Group. An exhaustive list is available upon request.
GOVERNANCE – Innovator of quality assurance and accreditations in one of the most strictly regulated sectors in the world. Amongst his many achievements he has implemented Accreditation of Services policies in order to assure a return on Government investment, led various prominent committees within the NHS, and introduced major KPI's to draw out governance and compliance.
QUALITY ASSURANCE – Extensive experience in judging the governance that exists in large organisations, which, in turn, has helped him to advise many SMEs on their governance strategies.
MENTORING – A champion of people, encouraging them to better themselves. Many of the people that Adrian has mentored have gone on to be leaders, eminent in their respective fields, including the NHS, Healthcare England, the Public Health Sector and notable Universities.
BUDGET CONTROL/PROJECT MANAGEMENT – An extensive track record of leading innovative MedTech projects, applying for funding, controlling annual budgets of up to £20m, leading the research and development teams, and managing and bringing the project in on time and to budget.
NOTABLE BOARD & COMMITTEE EXPERIENCE
Elected Member, International Collegium of Rehabilitative Audiology 1994-Present
Forum Member, UK Academy of Medical Science 2015-2020
Deputy Chair, International Commission of Biological Effects of Noise Human Hearing 2011-2017
Chair, International Journal of Audiology 2010-2015
Specialist Advisor, EU Emerging Technology Panel (SCENIHR) 2008-2012
IJA Council member, BSA 2004-2012
Chair, International Commission of Biological Effects of Noise Human Hearing 2008-2011
Member, Advisory Board for WWHearing (WHO) 2008-2011
Elected Member, International Society of Audiology representing Europe 2008-2010/2012-2014
Immediate Past Chair, British Society of Audiology 2008-2010
Member, British Academy of Audiology Quality Committee 2007-2012
Chair, British Society of Audiology 2006-2008
Vice-Chair, British Society of Audiology 2004-2006
Acting in an advisory capacity to NHS London, National Deaf Children Society, the Scottish government and numerous other distinguished bodies.
CAREER
Owner, Ad Cave Solutions 2015-Present
Visiting Professor, ENT and Audiology Imperial College London (2018),
Visiting Professor, Population Health Science, London School of Economics (2015)
Director of Population Health Science, Public Health England 2013-2015
Director, MRC Hearing & Communication Group 2010-2014
Honorary Professor UCL, Hearing and Communication (2010)
Director of New-born Hearing & Infant Physical examination, NHS 2000-2013
FELLOWSHIPS, SPECIAL LECTURESHIPS & PRIZES
British Academy of Audiology Lifetime Achievement Award 2015
International Society of Audiology Aram Glorig Award 2014
Wisconsin Visiting Professor 2006
British Academy of Audiology Team of the Year Award 2006
Thomas Simm Littler Prize 1999
American Auditory Society Award 1998
British Council Visiting Lecturer to Australia 1994
Swedish Medical Association Medal 1992
The British Society of Audiology Prize 1988
British Council Visiting Lecturer to Canada 1987
Kellogg Travelling Fellowship to the USA 1985
PUBLICATIONS & EDUCATION
Authored over 100 chapters in books, conference proceedings, reports and dissemination articles of a medical nature in popular press since 2010 and more than 200 in total with H index of 66. More information available on Orcid no: 7134-7528
PhD Psychology, University College London
MSc Mathematical Psychology, Stirling University
BSc Mathematical Statistics and Psychology, Exeter University