Tobias Fischer, MSc was the first child in Germany to receive a cochlear implant. The surgery was performed by Prof. Ernst Lehnhardt in 1988.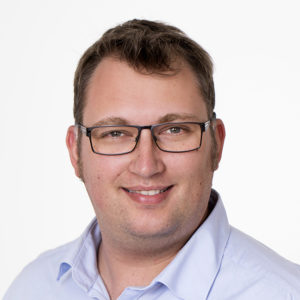 Tobias was born in 1984 in Wetzlar, Germany. At the age of three, he lost his hearing after contracting bacterial meningitis.
With the support of his parents, Dr Bodo Bertram and the early intervention center in Friedberg, he learned to hear and speak again.
With his cochlear implant, he was able to attend a regular school.
He then completed an apprenticeship as a communications electronics technician and studied at the University of Applied Sciences Gießen Friedberg.
He graduated with a B.Eng. in Microsystems Technology and Electronics.
In 2007, he received his second Cochlear Implant in Frankfurt a.M..
During his studies, he met his future wife and moved to Vienna in 2009 to live with her.
From 2011-2013 Tobias completed a part-time Master's degree in Innovation and Technology Management with the title MSc.
Since 2009 he has been working for an aerospace company as a systems engineer.
In his spare time, he provides support to other CI users and hearing impaired people as a Cochlear volunteer and as a member of the Austrian Cochlear Implant Society (ÖCIG).